Phyllis M. Taylor, Chairman and President Patrick F. Taylor Foundation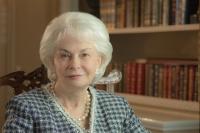 "You look at our society today and how we are slowly beginning to realize the very important aspect of providing full educational opportunities for those that are not qualified financially to reach that goal and you realize how vital it is that we in society that have the means must step up to meet that challenge so that going forward we can continue to be the great nation we are and the great city we are."
Tom Benson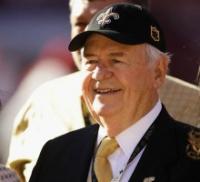 "Loyola University New Orleans has always played a large part in my life. The university takes pride in 'educating the whole person' and it is my hope that the Tom Benson Jesuit Center will continue that focus and provide our students a first-class facility in which they can reach their goals."
ANSEL AUGUSTINE '00, M.P.S. '02, DIRECTOR, OFFICE OF BLACK CATHOLIC MINISTRY, ARCHDIOCESE OF NEW ORLEANS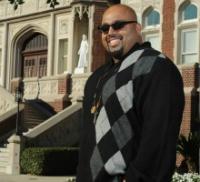 "The new Jesuit Center and chapel will raise the Catholic identity on campus. It will show that Loyola is 'growing' and is committed to its Jesuit roots. It will provide Loyola with more service and ministry programs and will benefit the rest of New Orleans, as well. Ministry is not about me, but about what God does through me to help others. This means taking our faith out of our churches and putting it into action in the streets."
FATHER TED DZIAK, S.J., UNIVERSITY CHAPLAIN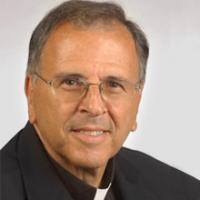 "This new building and its new chapel at the center of Loyola's campus will symbolically represent the very heart of what we are, and serve as the focal point of what it means to be a Jesuit and Catholic university. It will be a place for students; a resource center for faculty and staff; and a center of activity for alumni, the Archdiocese, and people of all faiths. Holistically, it will house the programs and pastoral opportunities that affect the heart and the spirit, as well as classrooms and intellectual programs that will feed the mind. It will help shape men and women with and for others."
ALLISON PLAISANCE '00, SENIOR MANAGER FOR BUSINESS TAX SERVICES, ERNST & YOUNG, AND PRESIDENT OF THE LOYOLA UNIVERSITY NEW ORLEANS ALUMNI ASSOCIATION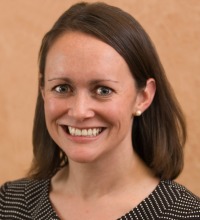 "Giving back to Loyola through the Loyola Fund is a way of investing in your degree and demonstrating your commitment to Loyola's mission. Without the flexibility provided by the Loyola Fund, the president cannot make important decisions to help drive that mission. Whether it be to provide needed tuition assistance to a student to make it through the semester or dealing with the unforeseen events, like Hurricane Katrina, that can disrupt operations, the Loyola Fund allows the university the ability to react swiftly and prudently."
FRANK JORDAN, PH.D., PROFESSOR AND CHAIR OF THE DEPARTMENT OF BIOLOGICAL SCIENCES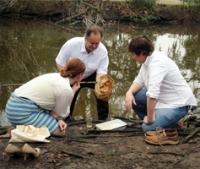 "Good work was already taking place in Monroe Hall. Now, more people will want to be a part of it. The new labs are innovative, more flexible, and allow for more hands-on, engaged research and discovery. We make great biologists here, and great biologists become great doctors, health care professionals, scientists, journalists, educators, or pursue other important careers. The reaction of the students to the new labs has been great. Our students deserve the best, and now they have it."
JOE EXNICIOS, J.D. '90, PRESIDENT OF WHITNEY BANK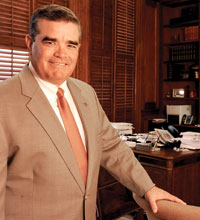 "Loyola University is a community of educators committed to academic excellence and service to others. Whitney Bank has proudly supported the Greater New Orleans area for over 130 years,
creating financial opportunities for generations. I encourage the business and community leaders of our region to join me in support of the Loyola Fund so the university has the required discretionary funds necessary to continue providing educational opportunities to future generations."
LEIGH THORPE '03, Vice President, Resource Development and Marketing at United Way of Southeast Louisiana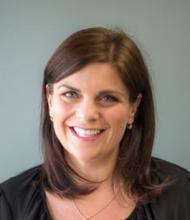 "I feel extremely fortunate to have attended Loyola University New Orleans. The education I received, the leadership skills I developed, and the relationships I formed are invaluable to me in my professional and personal life. If I am able to use my talents to give back to an institution that has done so much for me, I'm happy to do so. My only hope is that the current students of Loyola have the same great experience, and after graduation, they too find a way to give back to the university as well, sustaining a model of Jesuit values that has been so successful for 100 years."