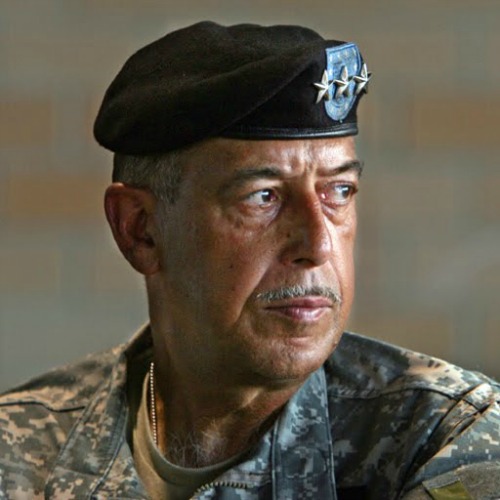 Lt. Gen. (Ret.) Russel Honoré is a native of Lakeland, La. He was commissioned a Second Lt. of Infantry and awarded a B.A. in vocational agriculture from Southern University and A&M College in 1971. He holds a M.A. in human resources from Troy State University, as well as honorary doctorates from Southern University and A&M College, Stillman College, and Loyola University New Orleans.
Among Gen. Honoré's assignments have been Commanding Gen., First Army; Commanding Gen., SJFHQ-HLS, U.S. Northern Command; Commanding Gen., 2nd Infantry Division, Korea; Deputy Commanding Gen./Asst. Commandant, U.S. Army Infantry Center and School, Fort Benning, Ga.; and the Asst. Division Commander, Maneuver/Support, 1st Calvary Division, Fort Hood, Texas. He has also served as the Brigade Commander, 1st Brigade, 3rd Infantry Division, Fort Stewart, Ga.; Senior Mechanized Observer/Controller, "Scorpion 07," National Training Center (25 rotations); and Commander, 4th Battalion, 16th Infantry Brigade, 1st Infantry Division, Germany. Gen. Honoré has received numerous awards and decorations.
Since his command of Joint Task Force-Katrina—leading the Dept. of Defense response to Hurricanes Katrina and Rita in Ala., Miss., a nd La.—Gen. Honoré has been deeply involved in disaster preparedness and resiliency efforts around the world. Gen. Honoré retired on Feb. 29, 2008, following 37 years of active service with the U.S. Army. He continues to speak and consult nationally on Building a Culture of Preparedness.