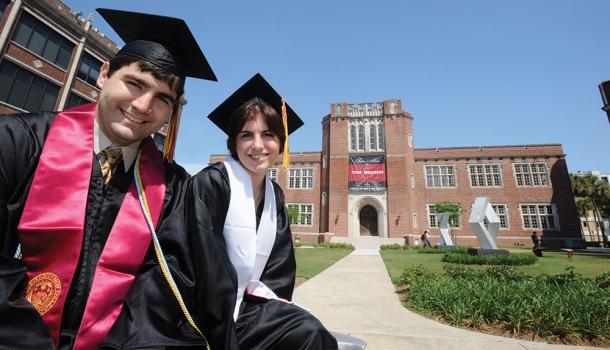 The Honors Program at Loyola University New Orleans has become one of the most dynamic catalysts for student achievement on campus. As it has for over 25 years, the program recruits and enrolls high-achieving, talented students who receive offers from many other schools but choose Loyola as the place that will best engage them with challenging curricula, a robust intellectual community, and substantive opportunities for collaborative research and community engagement. 
Our honors students not only develop superior critical thinking and communications skills, but also the ability to understand their work within the contexts of social justice, different ethical perspectives, and an awareness of how their own backgrounds have formed their attitudes and beliefs. 
In our vision for the future of the program, we seek to provide honors students with additional specialized resources and outstanding faculty that will further serve their needs. The Honors Program Endowment created by gifts to the Faith in the Future campaign will support undergraduate research, collaborative scholarship, co-curricular activities, and faculty of the highest caliber. 
Help Us Strengthen Our Best and Brightest 
Loyola University New Orleans seeks to raise $1.2 million to establish a permanent Honors Program Endowment. Your contribution will help support undergraduate collaborative research, the creation of an honors faculty, and co-curricular programs essential to creating a holistic honors experience in the Ignatian tradition. This endowment will significantly enhance Loyola's ability to attract and educate exceptional students whose accomplishments bring prestige to the university and work in real ways toward the betterment of our world.