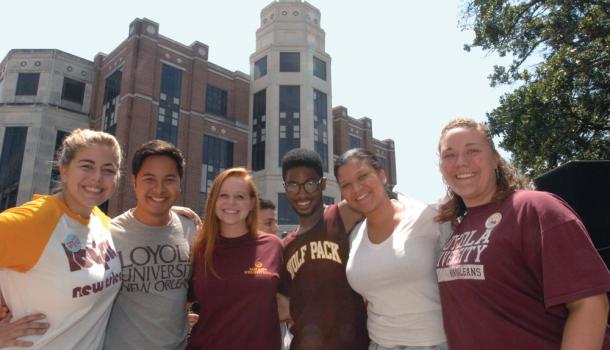 Help Build a Strong Foundation for Loyola's Future
Loyola University New Orleans seeks $7 million in philanthropic investments to the Loyola Fund that will strengthen the university's financial foundation and ensure its reliable day-to-day operation. In seeking this support, we hope to bolster the participation of alumni, parents, and friends of Loyola and create a more active and robust university community.
The Loyola Fund offers everyone the opportunity to give back.
Each gift of any size provides vital support and is an investment in the people and future of Loyola.
Each donor joins the professors who teach, the Jesuits who help guide our mission, and the eager students who work hard to follow proudly in alumni footsteps.
Many factors will determine Loyola's success in its second century. Among the most important are the spirit and solidarity of the broader Loyola community in demonstrating faith in Loyola's future by supporting the Loyola Fund.

Donate Now