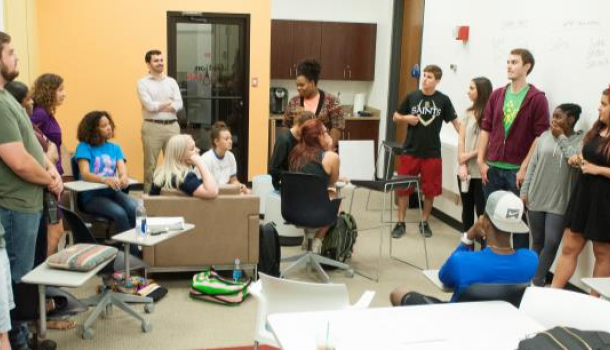 Loyola University New Orleans is a local institution dedicated to building solutions for the local community. The Center for Entrepreneurship and Community Development, housed in the College of Business, is developing local entrepreneurship from the ground up and defining what it means to excel at entrepreneurship outside of a major innovation hub.
Loyola is pioneering the development of an "innovation-ready" workforce that will catalyze the next generation of entrepreneurship in New Orleans. Our students have been tested through experiential learning and interdisciplinary study and have learned by doing. We focus on teaching scalable entrepreneurship and making the skills needed for innovation accessible to everyone, no matter their background or major.
Join us in connecting entrepreneurship to our city's legacy industries and create an entrepreneurial ecosystem that is ahead of the next wave, instead of chasing the last one.